Creating Master Healers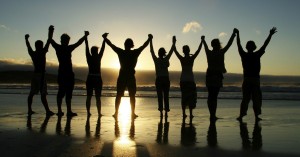 Whether you are a caregiver, a para-professional, or a professional, we invite you to join in our community training. Each course focuses on different topics, but the common thread throughout all the courses is the focus on healing and the use of the Empowerment and Resiliency Structure. The courses we provide may be taken individually, but we recommend starting out with the basics and progressing to certification. We prioritize creating a safe environment within the relationship – a paradigm shift from the traditional practices that focus mainly on conditioning of behaviors. We understand that the relationship-focused healing process is what creates the space for each individual to truly grow and to make choices that are authentic to themselves while preventing past traumas from interfering.
Traditional therapy and caregiving is based on a hierarchical origin and has been proven to be less effective with those who have experienced trauma. These methods often fail when stress is introduced into the person's environment, as old patterns often resurface. We train Master Healers to understand the physiology of trauma, to build skills around modeling, and to improve intentionality and outcomes in all areas of life.