EMOTICONS India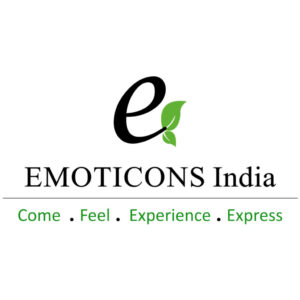 EMOTICONS India is a psychological counselling, testing, training and research centre, run by professional psychologists and psychotherapists. The organization believes in providing research-based services, using the standard psychological practices, tailored to every individual's age, unique background and needs.
EMOTICONS India is known for its various certificate courses in counselling, psychotherapy and research, being conducted across India. It also constructs and conducts a range of psychological assessments. It provides its services to various sectors, like schools, NGO's and corporates.
EMOTICONS India works on varied preventive and curative programs. One such research based, positive, preventive, psychological health education program is Self-E (Self Enhancement). Self-E is India's first ever program developed for children and adolescents, based on various psychological therapies and techniques.
Vision: We at EMOTICONS India aspire to reach to all and enrich emotional health and personal growth.
Mission: To foster hope and healing of individuals with our holistic understanding of human behaviour by promoting standard psychological practices.
Our standard services include, but are not restricted to:
Trainings and Workshops

Postgraduate Course in Counseling Psychology
Rational Emotive Behavior Therapy
Beck's Cognitive Therapy
Play Therapy
Research Methodology and Statistical Analysis
Psychometric Test Construction
Case Taking and Mental Status Examination

Counseling / Psychotherapy

Individual Counseling
Couple Counseling
Family Counseling
Child Counseling
Corporate Counseling

Psychological Testing

Personality Testing
Aptitude Testing
Intelligence Testing
Attitude Testing

Research Consultancy
---