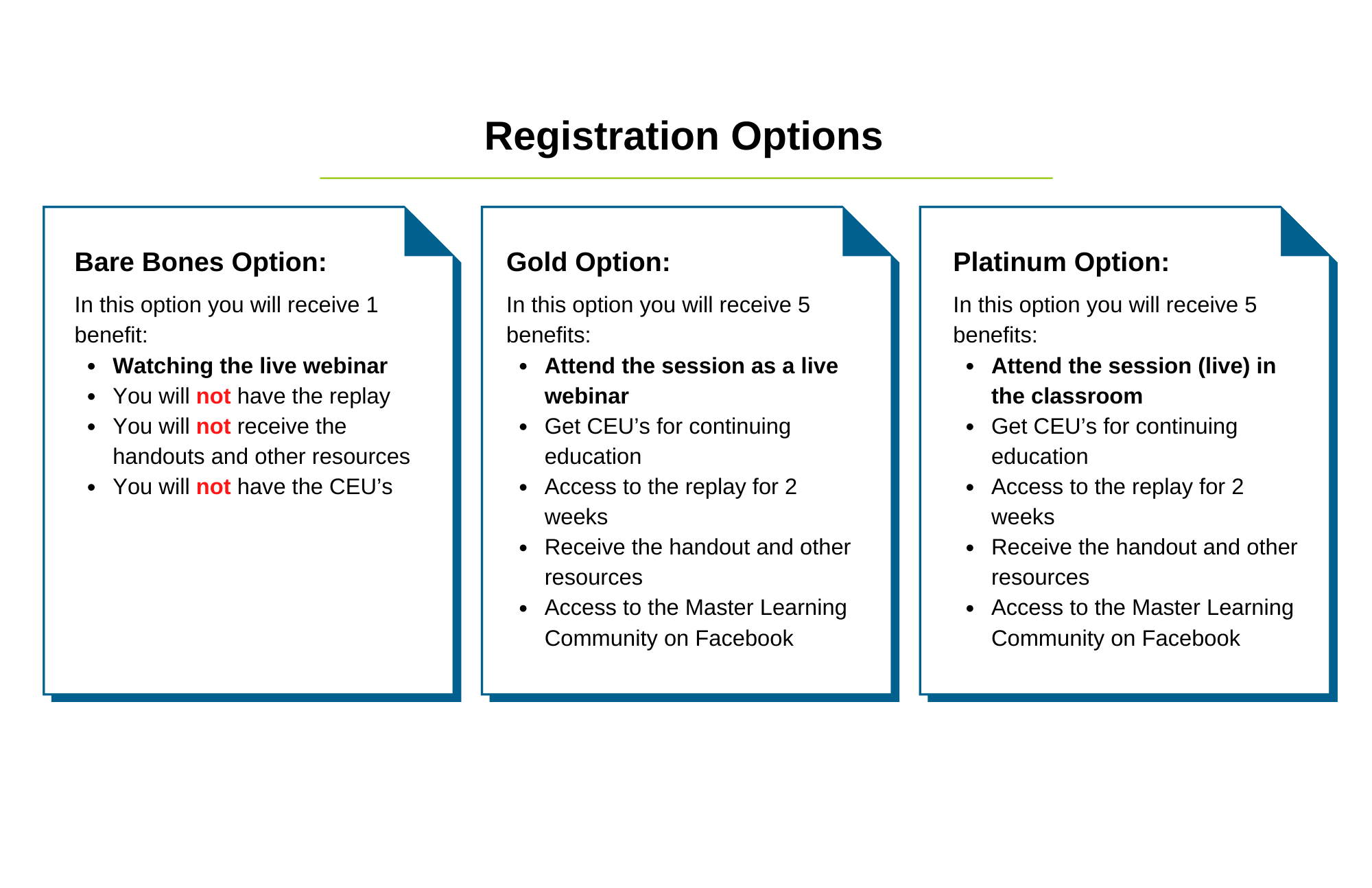 Arizona Trauma Institute has been approved by NBCC as an Approved Continuing Education Provider, ACEP No. 6677. Programs that do not qualify for NBCC credit are clearly identified. Arizona Trauma Institute is solely responsible for all aspects of the programs.
CE Hours Awarded: 3 Platinum & Gold Options only
Registration button is located at the bottom of the page.
---
Training Description
In this workshop, Dr. Vanessa Ruiz educates on non-pharmacological approaches to relieving chronic pain. Non-medical mental health professionals need an increased awareness of chronic pain as it is often a symptom of complex trauma. Dr. Ruiz will lead you through the various root causes to chronic pain and ways to address/mitigate pain through breathwork, movement, nutrition, herbal supplementation and potential alternative therapies to supplement clinical mental health practices.
Learning Objectives
Participants will be able to identify various functional causes for chronic pain.
Participants will evaluate different approaches to chronic pain management.
Participants will implement integrative strategies (nutrition, breathwork, movement, etc) in treatment of chronic pain.
Participants will incorporate strategies to reduce inflammation such as diet, herbs and modalities such as hydrotherapy.
Participants will gain knowledge regarding physiological mechanisms for pain such as oxidative stress, inflammation, poor circulation and more.
Participants will incorporate integrative strategies to prevent the development of chronic pain.
DISCLAIMER
Materials that are included in this course may include interventions and modalities that are beyond the authorized scope of expertise or license of professionals. As a licensed professional, you are responsible for reviewing the scope of practice, including activities that are defined in law as beyond the boundaries of practice in accordance with and in compliance with your profession's standards.
Additionally, many of the topics being taught would require supervision and/or mentorship is not included in this course.
CE Credits
Credits listed below are for full attendance of the live training.  Attendees will sign in upon arrival and after lunch.  At the end of the training, attendees will be given an evaluation to complete.  After completing the evaluation attendees will receive a certificate of completion for the training.
Arizona Trauma Institute does not issue partial certificates of completion.
NOTE: Credits do not include time for breaks or lunch.
CE Hours Awarded: 3 Platinum & Gold Options only
---
Presenter – Vanessa Ruiz, ND, RN-BSN
Vanessa Ruiz, ND, RN-BSN, is a Naturopathic physician and registered nurse. She utilizes natural therapies such as biofeedback, somatic therapies, nutrition and botanical medicines in an integrative setting for behavioral health and medical conditions at Integrative Mental Health Center in Scottsdale, Arizona. She earned her Doctor of Naturopathic Medicine at Southwest College in Tempe, Arizona, and her nursing degree from Stony Brook University, New York. 
She has been featured in the "Dig Deep Documentary" and "Voyage Phoenix" for her work with trauma and natural mental health.  She speaks nationally on the effect of adverse childhood experiences and how to approach them from a holistic perspective. She has also been a practicing nurse for over 10 years, in the areas of pediatrics, geriatrics and global health. She is the founder of Nurses for Natural Health, an organization dedicated to educating and empowering nurses in natural health. 
---
IN-PERSON – PLATINUM OPTION
Event Location:
Arizona Trauma Institute
49 South Sycamore Street, Suite 2
Mesa, Arizona 85202
LIVE WEBINAR – GOLD OPTION
PLEASE NOTE: that you must participate in the Live Webinar on a computer, or laptop, NOT a phone or tablet. The system keeps track of each person attending the Live Webinar and how long they attended. Your attendance cannot be tracked on a phone, so it will appear that you did not attend, thus, you would not be eligible to receive a Certificate of Completion. In addition, you must attend for the duration of the Live Webinar to receive your Certificate of Completion.
---
By signing up for this course, you are opting in to receive our newsletter. You may unsubscribe at any time.