Course Description
Unraveling Shadows: Understanding the Foundations of Complex Trauma doesn't just recite facts. It's an immersive journey, a resonating echo of countless untold human experiences. It's a lifeline to anyone trying to help their clients navigate the stormy seas of trauma. It's your road map to understanding, healing, and ultimately helping your client claim their lives from the clutches of complex trauma. Unraveling Shadows isn't your typical course filled with an abundance of clinical jargon and stuffy scientific language. It is your gateway to decoding the enigma that is complex trauma.
With the purchase of the "Platinum" option you receive four 90-minute implementation sessions with the Presenter via Zoom.
Understanding complex trauma is essential for therapists to remain relevant in today's mental health landscape due to several reasons:
Prevalence of Trauma: Traumatic experiences are widespread, with many people experiencing at least one traumatic event in their lifetime. The prevalence of complex trauma—trauma that is repeated and cumulative, generally over a period of time—is also significant, often stemming from abusive or neglectful childhood experiences, domestic violence, systemic oppression, and more. Often complex trauma histories underly many psychiatric diagnoses.
Complex Symptoms: Complex trauma often leads to a range of diverse, interrelated symptoms including emotional, psychological, and physical impacts. These can manifest as post-traumatic stress disorder (PTSD), complex PTSD, depression, anxiety, somatic complaints, and difficulties with self-regulation and interpersonal relationships. Therapists equipped with a thorough understanding of complex trauma are better prepared to identify these symptoms and develop an appropriate treatment plan.
Trauma-Informed Care: The principles of trauma-informed care emphasize safety, trustworthiness, choice, collaboration, and empowerment. Therapists who understand complex trauma can apply these principles to their practice, enhancing their therapeutic relationship with clients and ensuring that their approach does not inadvertently re-traumatize clients.
Tailored Treatment Approaches: C-PTSD and other complex trauma presentations require specialized therapeutic interventions that many of the single event, evidence-based models will not address. A sound understanding of complex trauma can help therapists utilize these techniques effectively.
Holistic Understanding of Client Experiences: Complex trauma often intersects with other areas of mental health and well-being, including addiction, self-harm, and suicide risk. An understanding of complex trauma allows therapists to gain a holistic view of their clients' experiences and challenges, leading to more comprehensive care.
Promoting Resilience and Recovery: Understanding complex trauma also means understanding the pathways to resilience and recovery. This knowledge can help therapists guide their clients towards healing, growth, and the development of effective coping strategies.
In an era marked by increasing awareness of mental health issues, the role of trauma, particularly complex trauma, in mental health cannot be understated. Thus, it is critical for therapists to develop a deep understanding of complex trauma to provide the most effective and empathetic care to their clients.
This 2-day course is organized as follows:
Day 1
Introduction
A Brief Overview
Importance of Studying Complex Trauma
Introduction to a Salutogenic trauma treatment lens
Defining Trauma
The Nature of Trauma: Acute, Chronic, and Complex
Differences Between PTSD and Complex PTSD
What you are likely to see in practice and its Implications
The Roots of Complex Trauma
Childhood Trauma: Abuse, Neglect, and Loss
Trauma in Adulthood: Domestic Violence, War, and Catastrophes
The Role of Societal Factors: Systemic Oppression, Poverty, and Marginalization
The Neuroscience of Trauma
Trauma and the Brain: The Impact on Neurological Development
The Stress Response: Fight, Flight, Freeze, Feigned death
Memory, Dissociation, and Trauma
The Psychology of Complex Trauma
Emotional Impact: Shame, Guilt, and Fear
Cognitive Impact: Perception, Beliefs, and Self-Identity
Behavioral Impact: Coping Mechanisms, Self-Destructive Behaviors, and Relationships
Physical Manifestations of Complex Trauma
– The Body Keeps the Score: Physical Symptoms and Trauma
– Trauma and Chronic Illness: A Connection
– The Role of Somatic Experiencing in Trauma Recovery
Day 2
7:  Chapter 6: Assessing Complex Trauma
Identifying Signs and Symptoms
Diagnostic Tools and Assessments
Challenges in Diagnosis and Misdiagnosis
Therapeutic Approaches to Complex Trauma
Somatic Therapy
Dialectical Behavior Therapy (DBT)
Mindfulness and Meditation
Cognitive Behavioral Therapy (CBT) and Trauma-focused CBT
Eye Movement Desensitization and Reprocessing (EMDR)
Effective, but nontraditional approaches
The Role of Medication in Complex Trauma Treatment**
Understanding When Medication is Necessary
Commonly Used Medications for Trauma Symptoms
Risks and Benefits of Medication Use
The Importance of Self-Care and Support Systems
Establishing Healthy Boundaries
Building Resilience and Positive Coping Mechanisms
The Role of Support Groups and Peer Support
Case studies and application
Several case studies will be introduced.
Discussion of how to see cases through a complex trauma lens.
DISCLAIMER
Materials that are included in this course may include interventions and modalities that are beyond the authorized scope of expertise or license of professionals. As a licensed professional, you are responsible for reviewing the scope of practice, including activities that are defined in law as beyond the boundaries of practice in accordance with and in compliance with your profession's standards.
Additionally, many of the topics being taught would require supervision and/or mentorship is not included in this course.
CE Credits
Credits listed below are for full attendance of the live training.  Attendees will sign in upon arrival and after lunch.  At the end of the training, attendees will be given an evaluation to complete.  After completing the evaluation attendees will receive a certificate of completion for the training.
Arizona Trauma Institute does not issue partial certificates of completion.
NOTE: Credits do not include time for breaks or lunch.
Arizona Trauma Institute has been approved by NBCC as an Approved Continuing Education Provider, ACEP No. 6677. Programs that do not qualify for NBCC credit are clearly identified. Arizona Trauma Institute is solely responsible for all aspects of the programs.
CE Hours Awarded: 13 
Registration button is located at the bottom of the page.
---
Training Presenter – Robert Rhoton, PsyD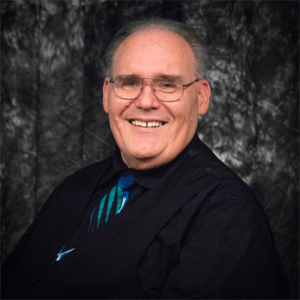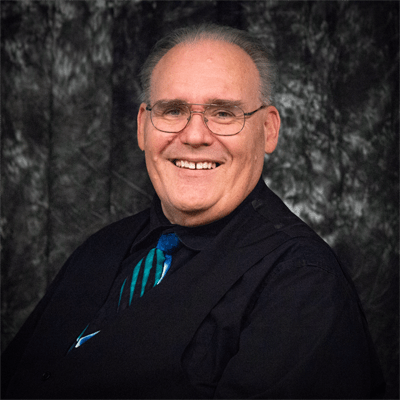 , LPC, F.A.A.E.T.S.
Dr. Robert Rhoton, CEO of Arizona Trauma Institute and President at the Trauma Institute International possesses a rich history of experience in the mental health field. Dr. Rhoton has supervised multiple outpatient clinics, juvenile justice programs, and intensive outpatient substance abuse programs for adolescents, day treatment programs for youth and children, adult offender programs and child and family therapeutic services. Dr. Rhoton served as president of the Arizona Trauma Therapy Network from 2010 through 2012. Dr. Rhoton was a Professor at Ottawa University in the Behavioral Sciences and Counseling Department whose primary interests were training counselors to work with traumagenic family dynamics, child and family trauma, and non-egoic models of treatment. Dr. Rhoton is a Diplomate of the American Academy of Experts in Traumatic Stress and collaborates and consults with numerous Arizona agencies fine tuning their understanding of trauma and the impact of developmental trauma on the individual and family. Dr. Rhoton works internationally with organizations to improve the delivery of trauma treatment services.
---
IN-PERSON – PLATINUM OPTION
Event Location:
Arizona Trauma Institute
49 South Sycamore Street, Suite 2
Mesa, Arizona 85202
LIVE WEBINAR – GOLD OPTION
PLEASE NOTE: that you must participate in the Live Webinar on a computer, or laptop, NOT a phone or tablet. The system keeps track of each person attending the Live Webinar and how long they attended. Your attendance cannot be tracked on a phone, so it will appear that you did not attend, thus, you would not be eligible to receive a Certificate of Completion. In addition, you must attend for the duration of the Live Webinar to receive your Certificate of Completion.
---
By signing up for this course, you are opting in to receive our newsletter. You may unsubscribe at any time.